Welcome to Grand Lodge at Brian Head (WE ARE TEMPORARILY CLOSED UNTIL ALL PRECAUTIONS ARE TAKEN FROM THE FOREST FIRE. PLEASE CHECK BACK FOR RE-OPENING DATE.)
GRAND LODGE is TEMPORARILY CLOSED!

The Grand Lodge at Brian Head is located in the beautiful ski resort town of Brian Head, Utah. Surrounded by breathtaking views and magnificent scenery, we are the perfect location for lovers of the great outdoors.

Discover the local area by visiting Brian Head Ski Resort for skiing, snowboarding and tubing. In the summer, guests can enjoy endless hiking, mountain biking, and ATV trails as well as great fishing spots.

After enjoying the outdoors all day, come unwind and enjoy your favorite beverage in our Leany's Lift Bar & Grill. Make us your vacation headquarters when visiting Brian Head Ski Resort, Cedar Breaks National Monument, Bryce Canyon National Park and Zion National Park.

Rooms and Suites
Enjoy fantastic views from every one of our modern, spacious guest rooms and an array of amenities to make you feel at home. Order room service or explore the natural beauty around the resort.

• Guest Rooms
Each of our guest rooms feature Mission-style furniture in light natural wood tones, exposed wood beams, textured upholstery fabrics, luxurious white bed linens, nature photography and rustic bronze accented accommodations. Vibrant colors are inspired by the surrounding landscape – soft green and aspen yellow, deep red and rich rust flow throughout the interior.

• Suites
Our luxurious suites feature stone fireplaces, 42" flat screen TVs, and queen sleeper sofas

• Accessible Rooms
We've designed our accessible hotel rooms to make our guests with disabilities - as well as friends and family who accompany them - more comfortable.
LEANY'S LIFT BAR & GRILL
---
Hotel Features
Full-Service Resort with 100 beautifully appointed Guest Rooms including 12 Luxurious Suites
Free Shuttle to Ski Slopes
Complimentary High Speed Wireless Internet Access
Leany's Lift Bar & Grill serving Breakfast & Dinner, and your favorite beverages!
Free WiFi, Parking and Tesla charger
Billiard Tables and Outdoor Firepit
Indoor Pool/Waterfall and Indoor/Outdoor Hot Tubs
Fitness Center featuring Stair Climbers, and Elliptical
Meeting and Banquet space Available
Flat Screen TVs with Cable, Fridge, Microwave, Coffee Maker, Hair Dryer
Suites with Romantic Fireplaces
Pets allowed in Pet Friendly Rooms for $25 Per Night - Per Pet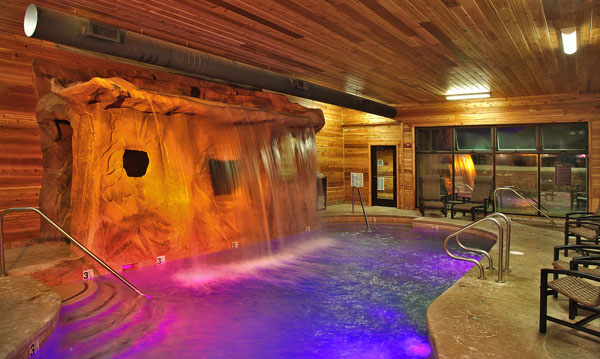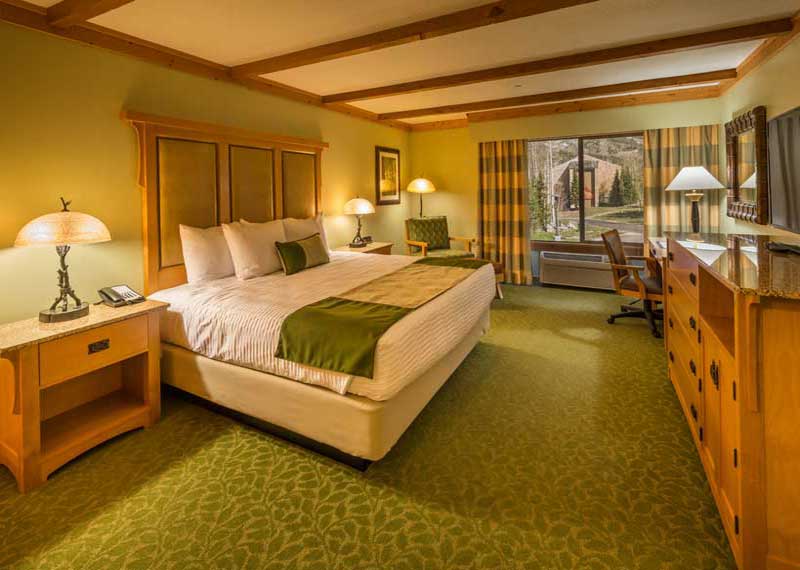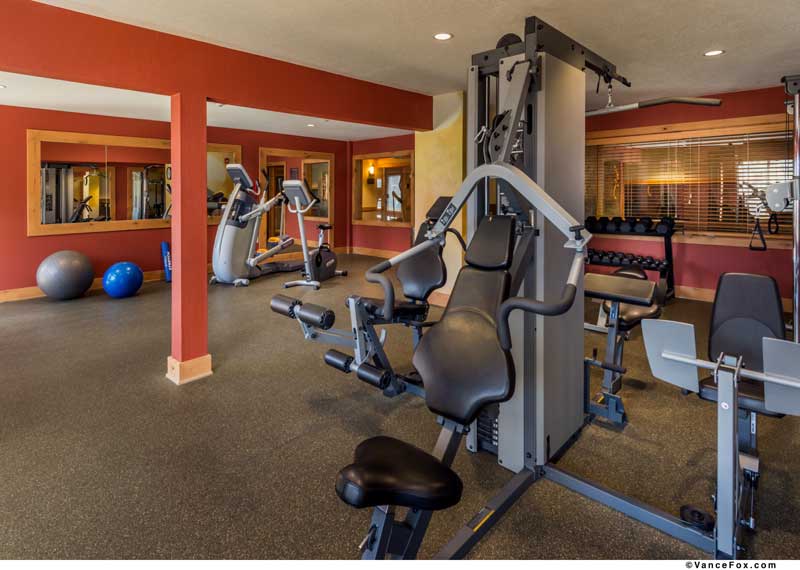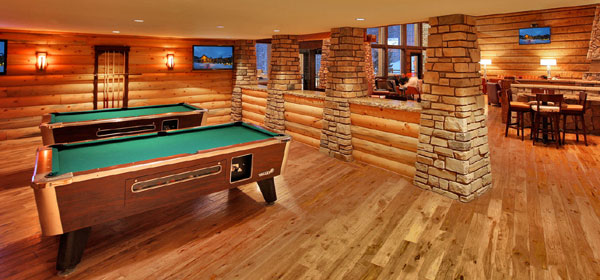 COME AND ENJOY OUR NEW AND EXCITING MENU AT LEANY'S LIFT BAR and GRILL!!!
Continental Breakfast, Lunch & Dinner Served
Activities : An integral part of the southern Utah experience involves getting outside and experiencing our diverse wilderness of our mountains, deserts, canyons and rivers.
Airport : Cedar City Regional Airport 2560 W. Aviation Way Cedar City, UT 84720 Phone:(435) 867-9408
Attractions : There is so much to see and do in and around Brian Head. Zion National park for example has a unique array of plants and animals that will enchant you as you absorb the rich history of the past and enjoy the excitement of present day adventures. See our list below for the best attractions found in Brian Head and surrounding areas.
Attractions : Utah's highest base elevation, Brian Head Resort offers The Greatest Snow on Earth®, with a yearly average snowfall of 360 inches. The resort has two connected mountains, Giant Steps and Navajo. Nestled in the two mountains, the Resort features 71 ski runs and over 650 acres of available terrain. Each of the two mountains has a full service base lodge facility.
Dining : Are you looking for the best restaurants in Brian Head Utah? This page has all the information about Restaurants in Brian Head and Cedar City Utah.
Downtown : Cedar City, Utah has earned the distinction of being Festival City, USA due to the incredible theatrical and cultural offerings, like the Utah Shakespeare Festival, Neil Simon Festival, Groovefest and the Cedar City Livestock Fest. In Cedar City you will discover a unique small city complete with world-renowned theatricals, astounding beauty, and unbelievable outdoor recreation.
Golf : What could be more relaxing than a round of golf at Cedar Ridge Golf Course? The beautiful scenery, teeing within minutes of arriving and knowing that you can play in seclusion without being rushed through your normal round is pure relaxation.
Government : Brian Head was incorporated on March 12, 1975. The town was orginally created as a Mayor Council form of government, but in 1988, the citizens decided to vote for a Council Manager form of government which was repealed by the Utah State Legislature in 2007.
Hospitals : Valley View Medical Center 1303 N Main St, Cedar City, UT 84721 (435) 868-5000 Welcome to Intermountain Healthcare. We're brought together by our desire to preserve and restore health, and to help our patients live their lives to the fullest potential.
Shopping : You will find everything you need for your skiing pleasure right here in Brian Head!
University : From its founding in 1897, Southern Utah University has evolved from a teacher training institution to now becoming Utah's designated liberal arts and sciences university. SUU has always placed students first by fostering small, personalized classes led by supportive professors who are some of the nation's top scholars in their fields of study.
Events : Brian Head is the "Highest Resort Town" in America with a base elevation of 9,800 feet and a peak elevation of 11,300 feet. Brian Head is a short 3 hour drive from Las Vegas, Nevada and only 4 hours from downtown Salt Lake City, Utah. Brian Head offers a variety of outdoor events designed for the sports enthusiast and family alike.
Grand Lodge Ski Resort Bryce Zion National Park, Brian Head, Utah, UT, Hotels, Lodging, Accommodations, Budget, Affordable, Motels, Cheap, Vacation Packages, Specials, Pet Friendly, Weddings, Business Travelers, Business Meetings, Extended Stay, Vacation Rentals, Condos, Hilton Double Tree, Hotels Near Cedar City, Hotels near Bryce Canyon, Hotels near Hy 15 Cedar City hotels, Southern Utah University, Southern Utah National Park